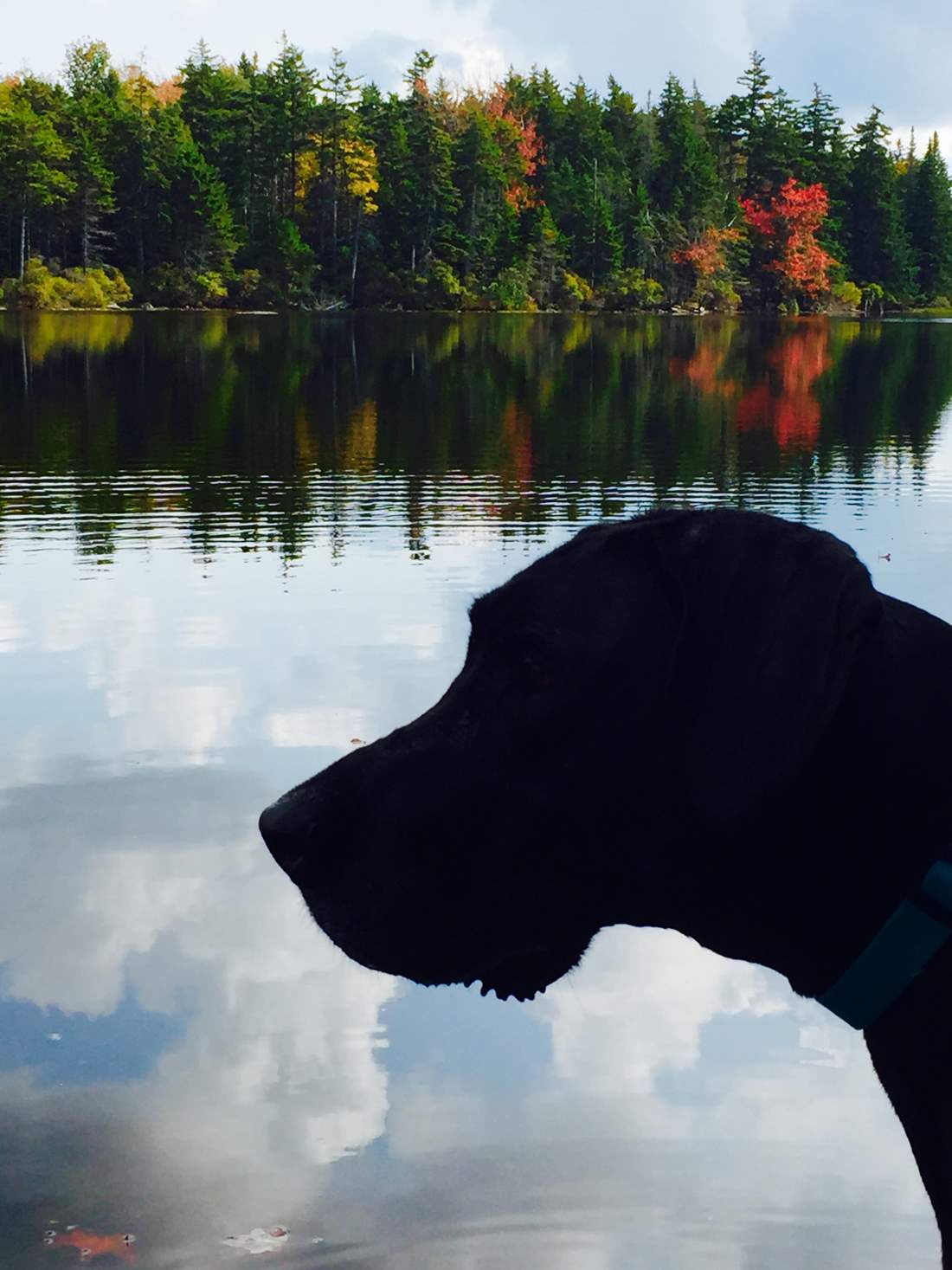 There were three main ideas that came together during restaurant name & logo develpment:
1. Their love of food - The restaurant had to be a steakhouse, because of Chef Ed's interest is in French/American cooking. His (mostly) French sauces are the crème de le résistance of nearly every dish on their extensive menu.
2. Their love of good wine & beer: Through Nancy's travels she learned about wine-on-tap and thought it was a brilliant, earth-friendly way to offer great wines-by-the-glass. After a thorough investigation, Ed found the state-of-the-art-system that is now housed at the bar at Raven's Den. They are proud of the significant impact Vermont breweries have made on the global beer industry & they choose to support local buisinesses as much as possible. There are 16 taps at the bar: 9 beer, 1 cider, 5 wines.
3. Their love of animals: Raven, their beloved Great Dane, was the core inspiration behind the name of the restaurant. She is a beautiful, jet black, very smart rescued dog who is an important part of their family. Plus, they liked the "edginess" & marketability of the name, which is apparent in many aspects of their décor. It is Raven's "Den", because dogs live in dens and it communicates the warm ambience of their space. They settled on Raven's Den Steakhouse & Taproom as the full name.
The logo development was an interesting process. The "V" in the middle of the word Raven was perfect as the snout of a Texas Long Horn Steer that is often associated with steakhouses. The silhouette of a raven on the horn made the perfect logo for the St.Onge's new venture.