The dedicated staff at Raven's Den Steakhouse & Taproom take wine, beer and cocktails very seriously. We believe that every bite of food from our extensive menus deserves the perfect beverage to accompany it. We have been recognized for having one of the most comprehensive wine lists and the largest wines-by-the glass program in southern Vermont. All of our wines are "tried and true" and we promise that none make the list without proper vetting! We also carry wine, beer & cider-on-tap & amazing craft cocktails. We make all of our own herb-infused fruit purées & syrups to take that classic or contemporary cocktail "up a notch". The result is a very happy customer. Enjoy.
Current Draught Beer Selections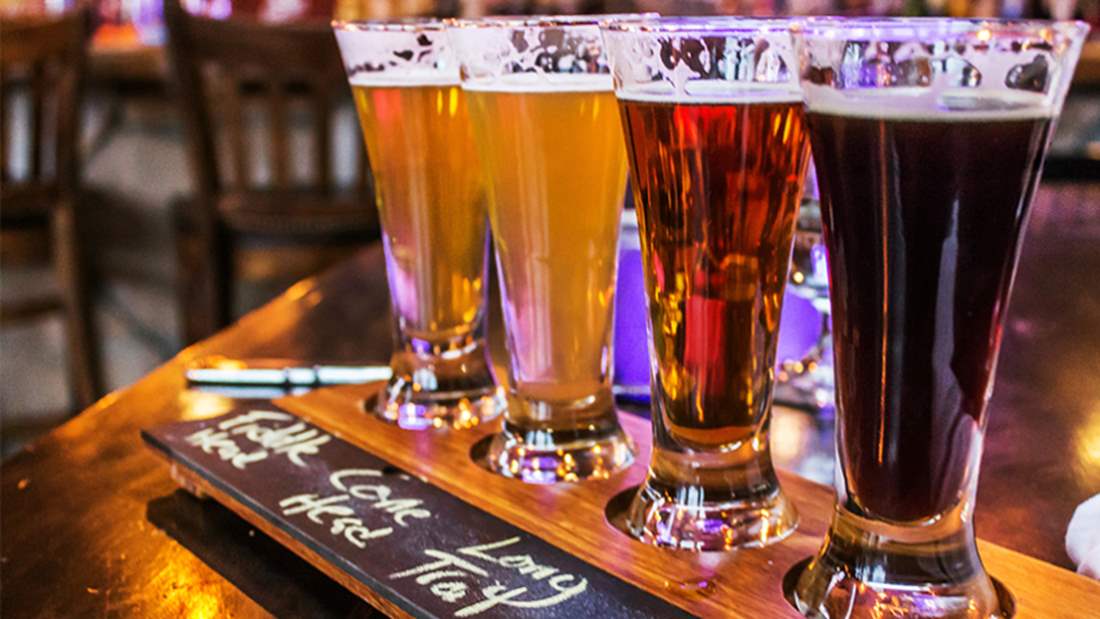 Most of our brews are produced in Vermont, but we also carry a few standards. This is our current list, which is subject to change based on availability & seasonality. You may also purchase a Tasting Flight to sample 4 of our tasty draughts. We also carry several selections of bottled beer.
Fiddlehead, IPA, VT
Zero Gravity, Green State, Lager, VT
Long Trail, Long Trail, Ale, VT
Long Trail, Limbo, IPA, VT
Von Trapp, Oktoberfest, VT
14th Star, Maple Breakfast Stout, VT
Queen City, Hefeweizen, VT
Stella Artois, Pilsner, Belgium
Down East, Unfiltered Cider, MA
Switchback, Ale, VT
Lagunitas, Pilsner, CA
Award-Winning Wine & Wines-On-Tap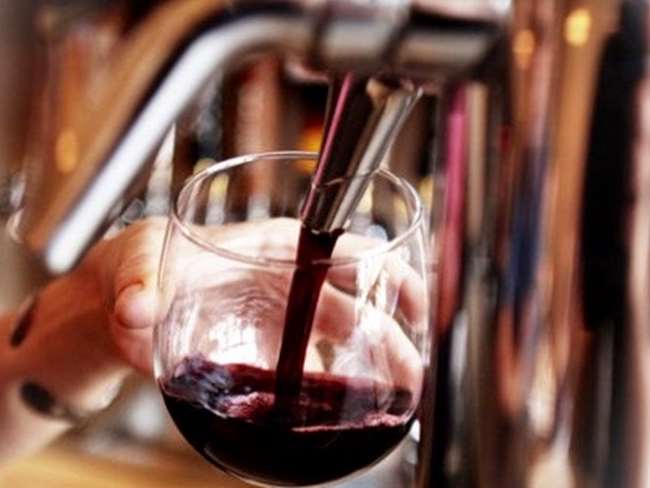 A guaranteed fresh, better glass of wine for less money is a win for everyone! Wines-On-Tap technology, in our opinion, is a superior way to preserve & pour wine. Raven's Den invested in this state-of-the-art wine preservation system that allows us to confidently guarantee that each glass of wine you order will be fresh. Currently, there are 5 wines on tap and we serve about 40 more from bottles. Tapped wines are unique to Southern VT and people love them! The wine comes in 5 gallon bullet kegs, which we keep in a temperature controlled environment in our cellar. The wine is tapped through a stainless steel system with a nitrogen based gas mixer to prevent oxidation of the wine. Serving tapped wine and beer also alligns with Raven's "green" initiative & reduces costs. And we pass those savings onto you. You can even choose to order a flight of wines by picking 4 out of the 5 on tap.
Every year since we opened, Raven's Den has been recieved the "Award of Excellence" for our outstanding wine list from Wine Spectator with a green designation for fair pricing. Currently, we offer about 140 bottled wines and our list continues to grow. The annual "Top 100 List" from Wine Spectator is recognized globally & ten of our wines have made that list. Please see the attached PDF.